Welcome to CTHousingSearch.org - a FREE resource for finding and listing housing anywhere in Connecticut. Property providers across the state can post apartments and houses for rent at any time. This service is updated daily, so be sure to check back often for new listings.
Welcome!

A FREE Service
To List & Locate:

Accessible, Affordable or,
Market Rate Housing

Available Online, or
Through Our Toll Free Call Center
- Funded by: -

- Sponsored by: -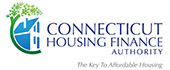 For Tenants
Property Providers
Feedback? Contact Us

This site was developed in coordination with Connecticut Department of Social Services under a grant from the
U.S. Department of Health and Human Services, Centers for Medicare & Medicaid Services.